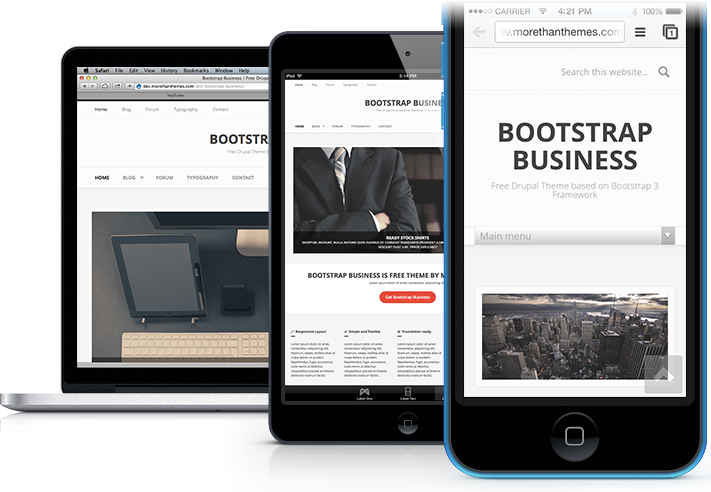 Bootstrap Business
Bootstrap Business for Drupal by More than (just) Themes is based on original design work by AyoThemes.
Bootstrap Business has been ported to Drupal and is supported by More than (just) Themes, as part of our ongoing effort to bring top quality themes to the Drupal community.
There are two versions of Bootstrap Business; a version for Drupal 7, and another one for Drupal 8. Feel welcome to grab the one you're interested in.
To stay tuned with new theme releases, updates to existing themes, offers and other goodies follow us on Twitter or like us on Facebook. Check out our blog too.
MORE THAN THEMES PROUDLY PRESENTS
Some of the best Drupal, HTML & PSD Themes around. Some awesome freebies too.
With pixel-perfect design, automated installation, unique support and detailed documentation,
all created by people you can easily reach, people like you;
bloggers, web designers, coders & Drupal geeks.