Skeleton is a Responsive, Mobile-Friendly Theme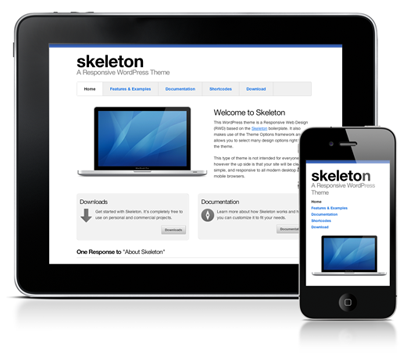 Skeleton is a powerful, clean, responsive theme ported to Drupal by More Than (just) Themes. If you like this theme, we encourage you to try also of our other Premium and Free Drupal themes.
This theme is build over the Skeleton Boilerplate and was inspired by the excellent Skeleton Wordpress theme which has been designed by Simple themes
Today, people visit your website from a variety of devices ranging from desktop computers, tablets, and smart phones. The average user spends only a few seconds before making a decision to stay on your site or not. Skeleton is a Drupal 7 theme aimed at helping you build simple, uncluttered, useable, and mobile-friendly Drupal sites.